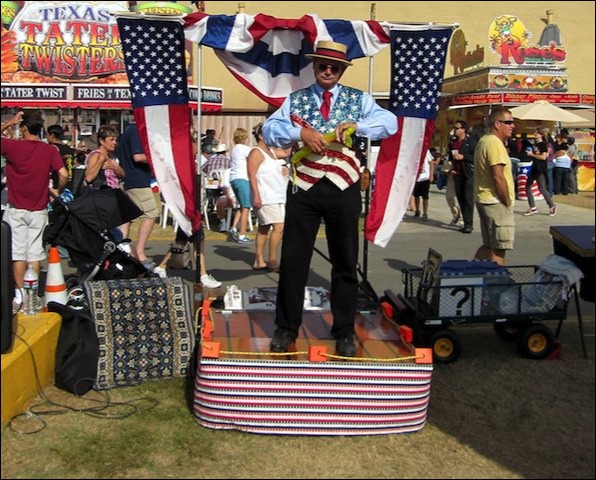 A manager said, "I hardly have room for a postage stamp on my grounds", so we built this mobile stage that can set up in the littlest spaces anywhere on the grounds.
Ernie Guderjahn
Click on a picture to enlarge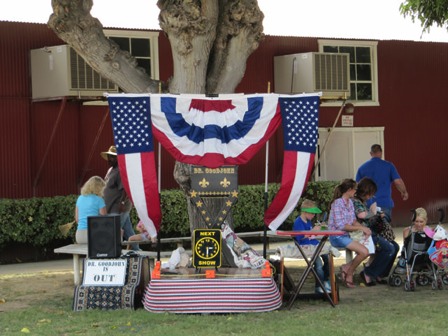 The Postage Stamp Stage


This is a compact solution for presenting entertainment at your event. This unit offers a turnkey operation which transforms any open area into an entertainment facility in just 10 minutes! Constructed on a small wagon, it can be rolled into any area, (food courts, under shade trees, in the corner of a building) and used to present solo grounds acts, (magicians, musicians, jugglers, variety performers, etc.) The Postage Stamp Stage is self-contained, has a battery powered sound system, and includes a stage manager who serves as talent coordinator, MC and performer. Best of all the stage is provided FREE with many of our acts. It packs small but plays big !
These videos are hosted on YouTube. The concept video was prepared for conventions and trade shows, while the set up video was shot on location at the Dixon May Fair. Click on the play buttons below to view the videos, each runs 90 seconds. (Time well spent!)
Watch our concept explaination.