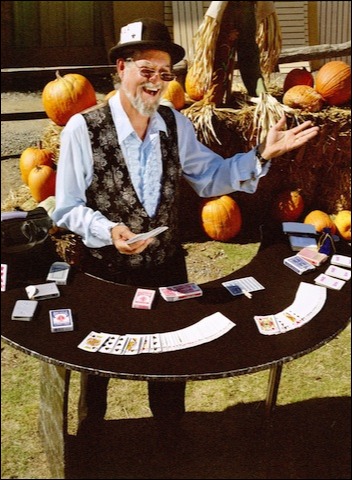 I'll give you the deck, you shuffle, you deal, and I win all your money… then I show you how to do it!
Dr. Goodjohn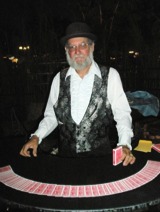 Wild West Gambling Show


Everyone likes playing cards, whether using them for magic tricks or to play games of chance. Cards have been part of our culture since the pilgrims landed at Plymouth Rock and played Hearts while waiting for their turkey dinner. As part of the nationwide celebration of the 200th anniversary of the Lewis and Clark Expedition, Theater-16 produced their internationally renowned gambling demonstration of Early American games of chance.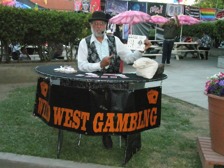 During the demonstration you learn how to win at long forgotten games of chance once featured on the majestic river boats and dusty taverns of the American frontier. These are the very same games that fooled explorers like Lewis & Clark as they traveled from the known to unknown lands. These remarkable betting games can be played by any member of the audience; NO SKILL REQUIRED. Interested? Take a chance. The Wild West Gambling Show is also available as part of a show package with Magic Lessons and the Card Magic Show.
Just contact us for more information

http://www.theater-16.com/