40 years of real world experience - FREE!
This is an online masters class for professionals in fairs, festival, theme parks, marketing & special events.
Click on topics of interest to learn more. Download PDF files to share with your staff. Watch the video extracts from our convention power point presentations. You will find links at the bottom of the page to industry-related websites. If you have specific questions, comments or requests, just contact us. We are happy to help.
Let's start with the basics.
A Basic Entertainment Overview

There are only 4 ways to present acts!

All entertainment falls into one of four categories.

This is among the most flexible forms of entertainment. Unfortunately, it is also the least understood and most inappropriately used. Strolling Acts make virtually no demands on your facility, have a great visual impact and the ability to deliver personalized performances to specific groups of people. They also lend themselves well to the promotion of sponsor participation. They are very affordable yet often overlooked as a powerful resource for an event's entertainment lineup.

Although often confused with Strolling Entertainment, Found Space Acts have specific requirements which put them into a separate category. Their equipment and manner of presentation are designed to make few demands on your facility beyond a location for themselves and their audience… a simple patch of grass away from the busy midway, a shady tree, a picnic area or open space. One especially nice feature of Found Space entertainment is that they are able to change show locations as the day goes by, thereby maximizing their impact on the audience.

Nearly every event has a stage, rents a stage, or provides something that serves as a stage. That is the main thing you provide for stage acts. Stage acts present the widest range of entertainment types & costs, covering everything from community acts to famous headliners. Staff involvement, technical requirements, costs and liability will vary depending on the type of stage act you present. Keep in mind that some Found Space and Self Contained acts can adapt their performances for use on your stages, which can expand your range of entertainment choices.

Self Contained acts offer a more formal style of entertainment with the performance and audience areas clearly defined. In general, they require the event to provide only three elements; location, electrical power & seating. Once in place, self contained acts become a major entertainment asset. This type of act is often referred to as a destination point show. They can be building blocks for your venue, like food booths & commercial displays, used to construct the overall shape of your event.

A Basic Scheduling Overview

There are 5 kinds of time in show scheduling!

To schedule any event you must consider the 5 kinds of time.

Whether acts comes from overseas or the other side of the fair, it takes TIME for them to get to the performance location.

When the talent arrives it takes TIME to set up the show they are to perform.

When the performance ends, it takes TIME for equipment & talent to be cleared, making way for the next show.

The TIME talent is not - performing - setting up - traveling - or taking down the show.

The actual TIME it takes to perform the show once the act is set up & ready.
Want to explore these topics in more depth? Invest some time with these video presentations.
The Secrets of the Entertainment Universe - Revealed!


Part 1 - Classification System for Acts (6:39)
Part 2 - Classification System for Attractions (4:21)
Part 3 - The 5 Kinds of Time (7:38)
To view the videos in full screen, click the icon in the lower right corner of the player controls after you press play.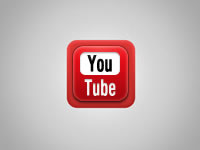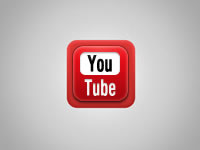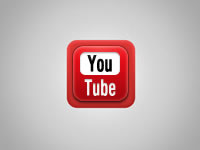 Looking for a featured speaker at your convention or trade show? Below are programs Theater-16 has produced as power point presentations, panel discussions, round tables and management development programs. Here is a synopsis of each topic.
Download Library - Management & Staff Resource Portable Document Files
Files that expand on the issues discussed above, and present new materials of interest.
Creating Successful Craft Centers
These are the notes from a handout at the Western Fair Association Convention & Trade Show.

http://www.theater-16.com/
One Minute Thought on Fairs
This is from a management conference project "30 Great Thoughts in 30 Minutes". Inspirational insights into the industry.

http://www.theater-16.com/
These are notes from a Washington Fairs Association presentation on sound design & volume control at your event.

http://www.theater-16.com/
Sponsorships for Grounds Acts
These are notes from an Oregon Fairs Association round table discussion on sponsoring grounds entertainment.

http://www.theater-16.com/
Course Guide Table of Contents
This table of contents serves as the course outline for our convention presentation of A Management Guide to Grounds Acts and Attractions.

http://www.theater-16.com/
This is the glossary of terms used in our convention presentation of A Management Guide to Grounds Acts and Attractions.

http://www.theater-16.com/
Internet links to related industry associations: