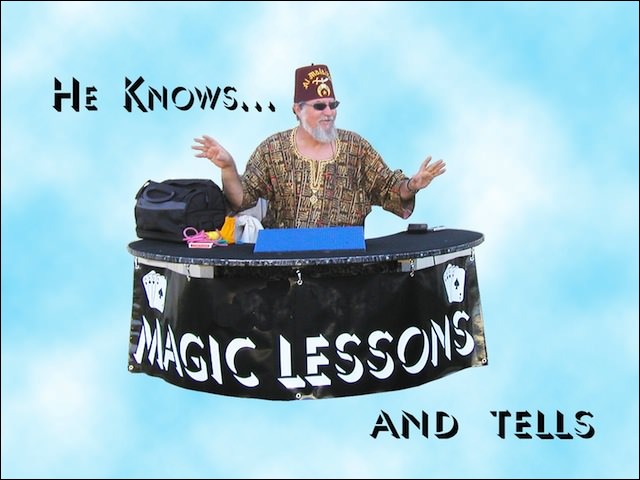 I've taught magic to guests from 6 to 86. It boosts their self confidence and puts a smile on their face.
Erkki Dalu
Click on a picture to enlarge
Know any good tricks?


You will after watching these fascinating magic lessons. The audience learns the secrets of simple magic tricks with cards, coins and string; and how to perform them. You too can fool your friends!

Here is a unique addition to the educational offerings of your event. Let the audience learn magic from a member of Hollywood's Magic Castle. The production is designed with a flexible format and can be performed inside a building, outside on the midway, or on a stage. The show is self contained, quick to set up, easy to present and makes a unique magic show. Magic Lessons is also available as part of a show package with The Card Magic Show and the Wild West Gambling Show. Just ask for details.

We can produce special magical giveaways, customized to promote your sponsors. Ask about our special programs.
If you would like additional information send us an email.